Stevens & Co triumphs at award ceremony


Stevens & Co in Ashford has won two awards at a prestigious award ceremony held by The Guild of Property Professionals Thursday 29 January 2015 at the Millennium Hotel in Grosvenor Square, Mayfair, London.
These awards are designed to recognize outstanding performance and innovation from a carefully selected network of over 790 independent estate agents.
As well as achieving the Gold award for the South East Region, Stevens & Co, of Ashford, won the highest overall commendation, being selected as the Guild Estate Agent of the Year. The judges who awarded Stevens & Co this accolade were particularly impressed by the way the agent demonstrated constant marketing innovation, expert industry and local knowledge, a deep commitment to high standards of professionalism and expertise, and outstanding customer service.
Richard Combellack, Marketing and Sales Director of The Guild noted, 'This exceptional and consistently innovative agent can be found at the top of search engines - with a raft of great Google reviews. Further, their marketing is consistent and coherent, - with regular quarterly market updates for their clients, and they regularly mentor and train their staff on the latest legislation and good practice. Such high standards and professionalism is exactly what The Guild represents.'
Members of The Guild of Property Professionals from across the UK attended the awards ceremony dinner following the most important day in the year for The Guild – its Annual Conference – the theme of which was 'Communication in the Modern Era'.
Marcus Whewell, CEO of The Guild of Property Professionals, presented the awards to Stevens & Co Managing Director, Andy Stevens, commenting 'Rewarding outstanding achievement within our network is an honour and a privilege. The quality of award entries this year was the highest ever, reflecting how our organization is moving forward and assisting its agents to provide a truly unique and exceptional service to the public. To be recognised as the 'best of the best' is an outstanding achievement for a single office, and my sincere congratulations go to Stevens & Co who should be very proud of winning this hard-fought and prestigious award."
Andy Stevens added, 'These awards are testament to the drive and expertise of each and every one of our staff which is second to none. We constantly endeavour to provide our clients superior service which is possible through our access to high quality marketing tools. We could not be more proud to receive this award and thank everyone at The Guild for the professional support they have provided us over the past twelve months'.
The conference was sponsored by BriefYourMarket and speakers included renowned industry experts and top economists, as well as representatives of Google, Santander and Sticky Marketing.
---

"I would like to thank everyone at Stevens & Co for such a professional job in selling my home. They went way and beyond their duty to me, which made the whole thing run as quickly as they could. I have never used them before but would recommend them to everyone".
"Once again thank you to all the team"
V Briggs
---

"From the moment we walked in the door we were made to feel as if we were the only customer in the world. We bought our place in Singleton two years ago and Andy and his very professional team made the whole process easy and uncomplicated for us. Their communication at every stage of the purchase could not be faulted. We were given very good financial advice but were not put under any pressure to use Stevens & Co at all. When we came to the end of our two year fixed deal all it took was a single call to Andy and he arranged a new fixed deal for us, no paperwork or fee was involved on our part at all. I cannot stress how good this team is, if you want to buy or sell a property then you HAVE to go and see Andy, Martin, Claire, Tracey, Leo and the team for the best help and advice available. Thank you for everything". Mr & Mrs Coles
---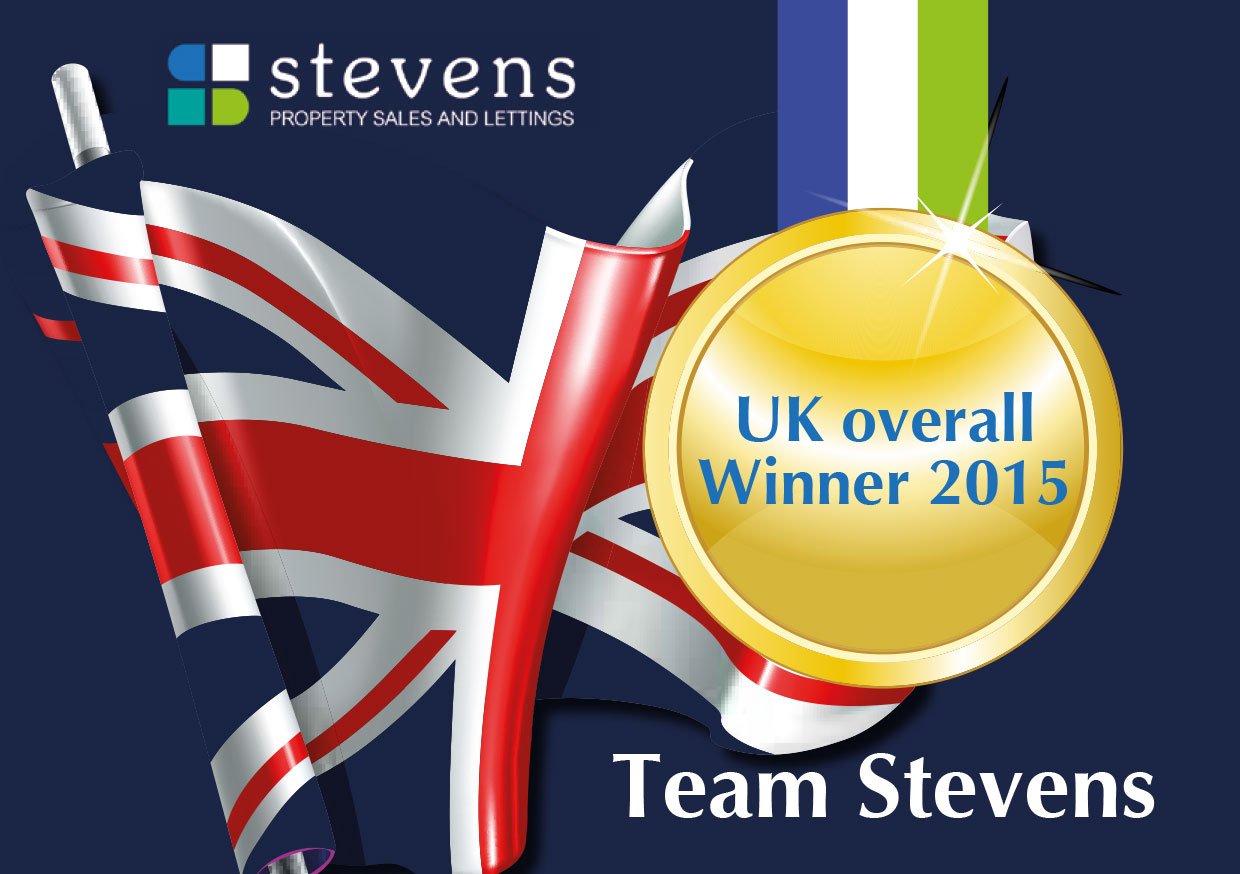 ---

"The Stevens & Co. team cannot be faulted, they are helpful, friendly and I would recommend them to anyone"! B Rogers

---

"My experience with the Andy and the team was an excellent one, from the initial valuation through to completion. I had a lot of viewings, thanks to their web presence and marketing of my property. The team did their best to encourage visitors to the office to book a viewing".
"I would certainly recommend using Stevens Property Sales & Lettings to my friends and family". Amanda K
---
"The service that I have received from Stevens and Co has been outstanding, they have always exceeded all my expectations, been very professional yet approachable and always go the extra mile. I have experienced their sales, lettings and financial services and would thoroughly recommend all three". Claire Green
---
"Stevens & Co have served me well in both areas of letting and selling my property. I would have no hesitation in recommending Stevens & Co to others.
Andy, Martin & Tracey are experienced individuals who listen and respond to your needs. I have recently sold a property and was communicated to from the start of the process through to completion....it was easy". Mr S Green
---
"Great Estate Agent, its really nice to use an expert with local area knowledge, I would always recommend them". T Davis
---
"Local Expert / Local Agent, what a great company, thanks to everyone at Stevens Property". G Grieves
---
"If you are looking to buy, sell or rent a property, then you should look no further than Andy Stevens and his team. We have rented and purchased from Stevens and on both occasions, the level of service, friendliness and professionalism of the team, were second-to none". N Cufley
---
"I have worked with Stevens & Co on a number of projects over the last three years and have found them to be a first class company in every respect". S Pepe
---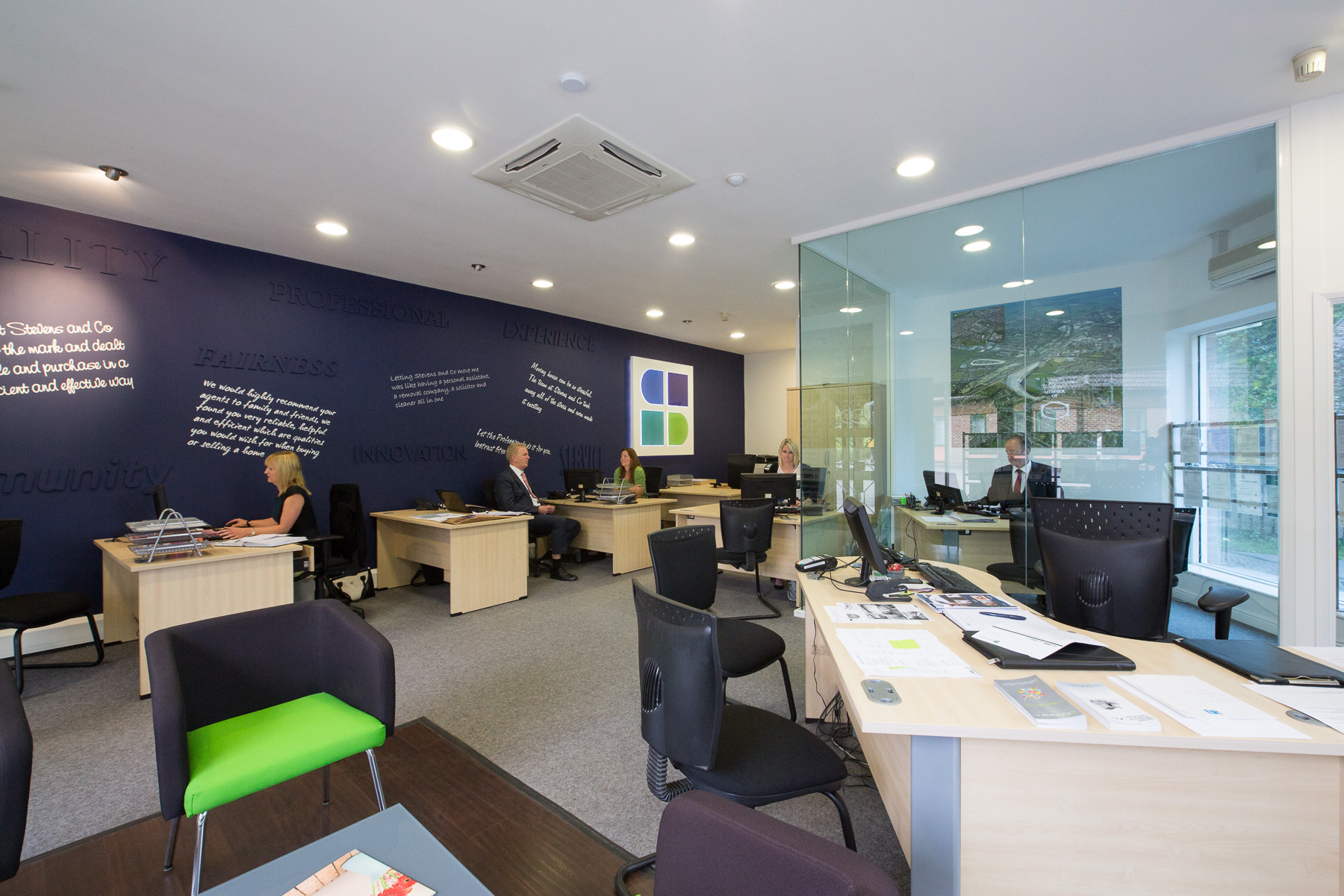 ---

"We would highly recommend your company to family and friends, we found you very reliable, helpful and efficient which are qualities you would wish for when buying or selling your home". S Field
---
"We found Stevens & Co stepped up to the mark and dealt with our sale and purchase in a friendly, efficient and effective way". J Cook
---
"Letting Stevens & Co move me was like having a personal assistant, a removal company, a solicitor and cleaner all in one"! D Reid
---
"Very happy with the service Stevens offered. Kept me informed and updated at all times. Very Friendly" From Reference Line
---
"Martin and his team provided excellent service at all times. He delivered when others failed. I would have no hesitation in recommending to others" Reference Line
---
"I have sold 2 properties through the company this year. The first was a very straight forward sale, the second a little more complicated. On both occasions I've been pleased with the service I've been given." Reference Line
---
"All the staff were helpful and friendly, in particular Martin and Tracey. Everytime I went in or phoned, Tracey was always very helpful and willing to chase up things and lets me know the current situation. Every time there was a viewing I was informed and they were both knowledgeable and nothing was too much trouble for them. the property had previously been on the market for over 2yrs! I just wish I'd instructed Stevens in the beginning as I'm sure it would have been sold much sooner! I would and in fact already have recommended Stevens – a first class service with friendly knowledgeable staff". From Reference Line
---
"As a fellow Estate Agent, I know what I should expect from a fellow agent. Stevens were professional, knowledgable and always called me back when they said they would! All very important to me." From Reference Line.
---
"As a first time buyer I had not been through the process of buying a house before. The person who I liaised with for my purchase helped me understand what would happen at each stage, returned calls very quickly and was very helpful and friendly, this made it a very enjoyable experience." From Reference Line.
---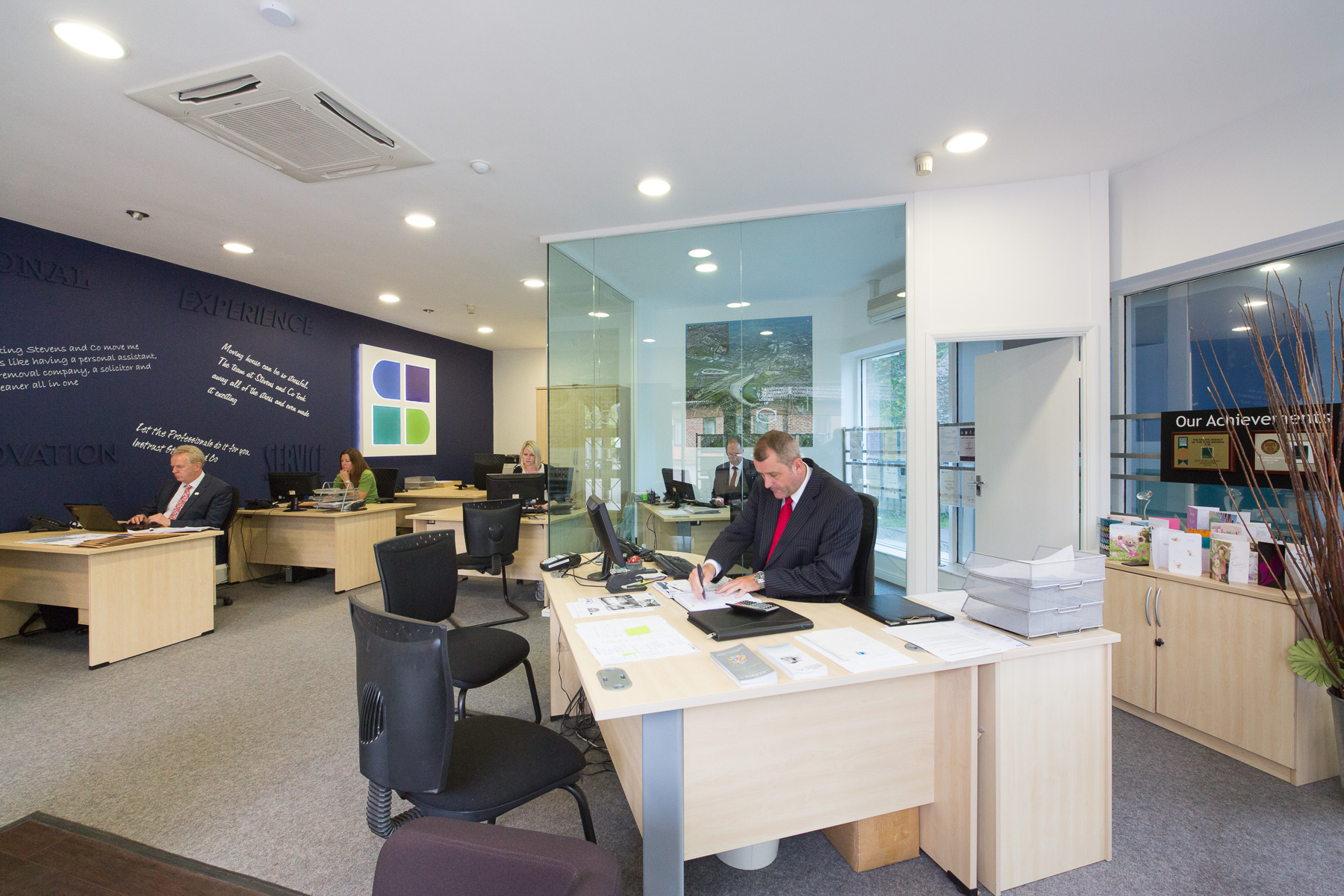 ---

"We used the company as they are in our area, know it well and agreed a good selling fee. They have always dealt with our needs very promptly". From Reference Line.
---
"Outstanding and friendly service". From Reference Line.
---
"I found the company to be extremely efficient and helpful at all times. I would highly recommend them". From Reference Line.
---
"We presented an unusual situation in that we live in New Zealand and were solely reliant upon Martin and his team. Our correspondence was entirely by email, except for one occasion when Martin phoned to confirm our agreement verbally. We were kept fully informed during each stage of the sale. The whole team were very professional, especially when a change of plan was required. We were delighted with their service". From Reference Line.
---
"Stevens and co. were friendly, precise and efficient. Whenever I raised a query they responded promptly and made appropriate steps to resolve the issues with minimal delay.
It was never an issue to contact any member of the team, as often as required.
Andy is the MD and is clearly a great leader of a fantastic team. They work well together and keep each other informed of ongoing situation.
I would strongly recommend Stevens and co if you are considering any form of housing change to co-ordinate the contracts and related marketing.
I further must advise that I also used the services of Katrina Hamnett a case manager for the firm O'Neill Patient solicitors as recommended by Andy and Martin. This again was an excellent decision as she remained on top of every document and issue and had us ready to exchange weeks ahead of other members of our chain.
The team also organised the EPC which was completed with in 24hrs as they have their own contractor linked to the office, result - speedy report readily available.
As the seller I did not utilise Andy's mortgage services, however my buyer did and I can say from a sellers perspective that this was of benefit as Andy was able to help our buyers legal team to chase any issues with the mortgage and reduce the delays in the exchange process.
Really glad I used Stevens and co. " From Reference Line
---
"Great agents. Chased matters up. Always kept us in the loop. Gave honest feedback. Swift and professional." From Reference Line